Dental Sedation

Tempe AZ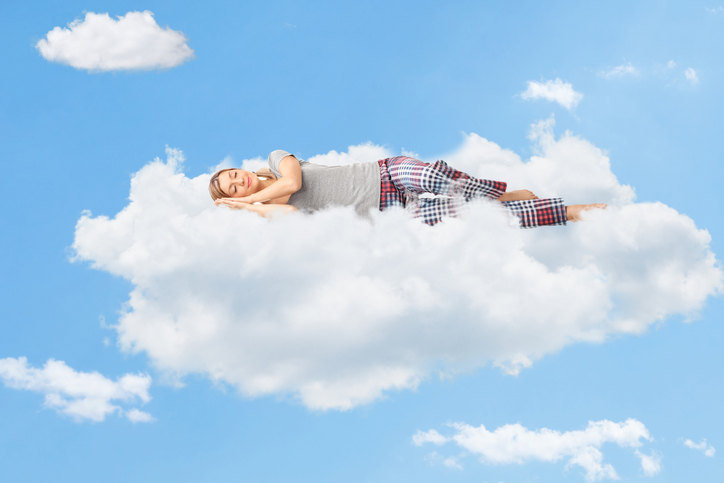 Taking care of your mouth is essential for keeping it healthy. This involves brushing your teeth at least twice a day and flossing at least once daily. However, these habits are only a part of the equation. Professional dental care is also an important part of your oral health care regimen, whether it's receiving treatment for a specific oral health issue, or getting a regular cleaning and exam. Fear and anxiety over going to the dentist is a common issue faced by many people. It can keep you from getting the treatments that you need, and put your oral health in danger. At Mark C. Waring, DDS, we can provide you with dental sedation, which can help you to relax and get the professional care that you need to keep your mouth healthy.


What Happens When You Avoid Dental Care?

Even if you brush and floss your teeth every day at home, you are still at risk of developing tooth decay and gum disease. Regular cleanings and exams help to catch these issues in their earliest stages. Without this care, they continue to grow worse. Cavities can extend into the inner layer of the teeth, which can let bacteria into the tooth and cause serious infections. Gum disease can lead to gum recession, loose teeth and even missing teeth. The worse gum disease becomes, the more invasive the necessary treatments become. You may need periodontal treatments such as pocket reduction surgery or gum grafts. You may need a bone graft and dental implants.

Often, when you have an oral health problem, you may notice the pain. This pain is often an indication that something is wrong. Ignoring dental pain won't make it go away. In fact, it is more likely to become worse, and can put your oral, and overall, health in jeopardy. Some dental issues can lead to bacteria entering the bloodstream, which can then contribute to problems such as heart disease, stroke, and diabetes.


What is Sedation?

Sedation is a technique that is used to help you relax and remain comfortable in the dental chair while you get the necessary dental treatment(s) you need. It is often used for patients who experience fear and anxiety (which can arise from such things as a negative past dental experience, a lack of control, or the sounds of the dental tools). Sedation may also be an option if you:

| | |
| --- | --- |
| • | Have a low tolerance for pain. |
| • | Have exceptionally sensitive teeth. |
| • | Have a bad gag reflex. |
| • | Have trouble sitting still for any length of time. |
| • | Are undergoing several dental procedures, or your procedure(s) will take a significant amount of time. |
Nitrous Oxide

Nitrous oxide, more commonly known as "laughing gas," is a type of minimal sedation. You are completely conscious, able to answer questions and respond to prompts. It is a colorless gas that "takes the edge off," allowing you to remain calm and relaxed. It also raises your pain tolerance and reduces your gag reflex. This type of sedation is ideal for patients who have minor anxiety.

Nitrous oxide is an inhaled sedative. It involves the use of a small mask placed over your nose. Before your procedure begins, we turn on nitrous oxide as well as oxygen. The two mix together, and you breathe them in. The gas goes to work quickly, and you will feel relaxed within just a few moments. As soon as your procedure is finished, we shut off the nitrous oxide, but leave the oxygen on for just a few minutes. This helps to ensure that your system is completely cleared of any lingering nitrous oxide. The effects wear off quickly, and you are soon back to yourself. In most cases, you can drive yourself home.


Oral Sedation

Oral sedation is a type of moderate conscious sedation. It involves the use of a medication that is taken by mouth before your scheduled procedure. With this type of sedation, you are still conscious, but the sedation makes you feel drowsy. It can also produce a temporary amnesia effect, which can cause you to forget parts (or all) of your procedure.

You are provided the medication when you arrive at our office. There is a variety of oral sedative that are either swallowed or placed under the tongue. The medication is administered under the care of one of our assistants. It takes approximately 30 minutes for the medication to go to work (although this time varies from patient to patient). After your procedure is complete, it can take a while for the oral sedative to wear off, often up to several hours. For this reason, it is important that you have someone with you at your appointment who can drive you home, where you should rest while the medication wears off. Once you start to feel more normal, you can then begin to resume your normal activities.


Is Sedation Safe?

There are many questions about the safety of sedation for dental procedures. Sedation is completely safe. Nitrous oxide is the safest form. It goes to work quickly and can be reversed quickly as well. Nitrous oxide is well tolerated by most dental patients, non-allergenic, and is controlled by one of our team members. There are also no side effects after the sedation has worn off.

Oral sedation is safe as well. Throughout your procedure, your vitals (heart rate, blood pressure, blood oxygen levels, temperature) are monitored, and they are checked before you leave the office. If oral sedation has been recommended, it is because we believe it will greatly benefit you, and we will take the necessary measures to ensure your safety.


Benefits of Sedation

Sedation has several benefits:

| | |
| --- | --- |
| • | It is completely safe. |
| • | You can remain completely calm and relaxed throughout the duration of your treatment. With oral sedation, you may not even remember your procedure. |
| • | You get the treatments you need, which can go a long way in improving your oral health (and your overall health). |

If fear and anxiety have you avoiding necessary dental treatments (whether it's just a simple cleaning and exam, or something more serious), sedation may be able to help. Call Mark C. Waring, DDS today at (480) 820-4342 to learn more and find out if sedation is right for you.